Namaste!
We are not about a website that uses the latest in technology or has the most inviting content that is meant to entice. We don't just understand Camping and Trekking, it is what we have done as kids and continue to do as adults and want anyone who travels with us to love it as much as we do. Triund Camps is about two good friends who want Camping and Trekking to reach all kinds of travellers.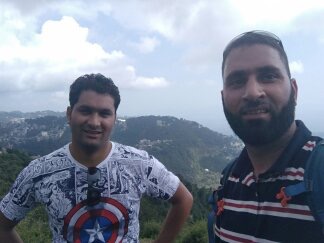 Javid Bhat – A man of vision. Mr Bhat is one of the most trusted names when it comes to hospitality in and around Mcleodganj.  He loves the Himalayas and nothing makes him happier than helping others fall in love with the hills.
Babu – With an experience of more than 12 years in Camping and Trekking, Babu looks after all the ground related activities of the trip. His loveable name also makes it easy for you to remember. Because, after all, you will be seeing him a lot on the tour.